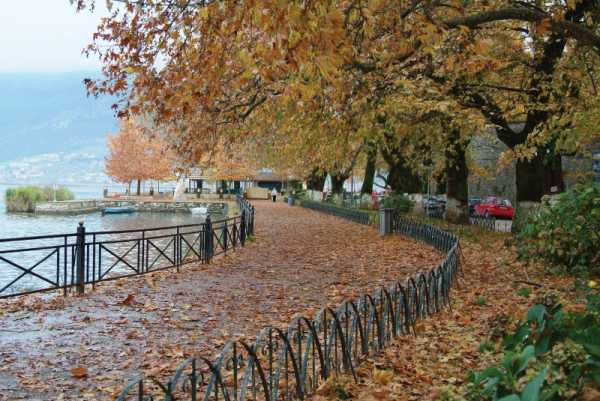 Ioannina  a journey through time.
Location :
Ioannina is the capital of the region of Epirus and one of the largest cities of Greece with almost 112,000 inhabitants. It has two major hospitals and a university center, which welcomes 20,000 students.
Ioannina is located in the northwest of the continent.
At about 30mins drive away, is the port of Igoumenitsa, which connects the island of Corfu to the mainland.
It is well served by an airport (domestic routes) and the motorway, linking the west with the north and the east of Greece.
The city unfolds around the lake "Pamvotida". This large, majestic lake, with its calm waters and small island, is a natural monument, from which the whole town lives and breaths.
What you can see :
You can visit the historical center of the walled city, the magnificent buildings that have become museums as the House of Hussein Matei, the Ottoman mosque of Veli Pasha and Ali Pasha and also the Perama Cave, which is 3 km away from the city.
You can also visit the mountainous villages of Zagoria (you can do rafting there),
the archaeological site of Dodona and the village of Metsovo
the natural park
A little history :
Ioannina has always been a city of exchange goods and merchandises. It's a multi-cultural city, dominated by Christian, Muslim and Jewish influences. The coexistence of cultural influences, has found its origins in the bloodstained history of this city. Over the centuries, it has undergone many Turkish and Jewish invasions. Although, driven away from their city and robbed of their property, the merchants of Ioannina, have always pursued their commercial and craft